Will Opening Windows as I Sleep Help Me Save Energy?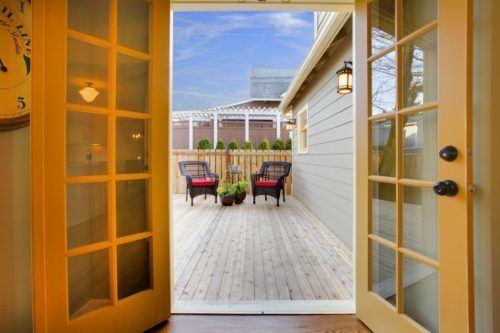 Sleeping with your windows open might seem like an excellent opportunity to enjoy the fresh air and save money on cooling your home. Although many individuals are sold on this idea, it couldn't be further away from the truth. Yes, there are some benefits associated with opening windows; however, it's best to keep them shut during the night for better sleep and protection of your HVAC system.
Indoor Air Pollutants
Your system plays a crucial role in keeping your indoor air healthy and breathable. With your windows open and your system off, you'll be allowing pollutants such as dust, pollen, and other allergens to circulate in your home. This could potentially trigger allergies or cause illness if you live with an individual with a weak immune system, including children and elderly loved ones. Moreover, if you or your loved one is asthmatic, these pollutants might cause them to wake up in a world of irritation as well as discomfort. And if you decide to run your system while your windows are open, dust will accumulate in your system over time, causing it to work harder than it usually would. In the end, it'll use up more energy to clean your indoor air, causing a rise in your utility bills.
Extra Moisture in the Air
By sleeping with your windows open, you're possibly allowing relatively humid air in your home. And since moist air carries more heat, your system will have to work harder to cool the house than it usually would, which translates to more energy use. Eventually, you'll make life uncomfortable for your loved ones with allergies and increase your energy bills.
At Oconee Climate Control, we understand your need to save on energy costs. Although we don't recommend opening windows as a way to do that, we offer advice as well as products that can help you achieve your goal without compromising your health or that of your family. Our professionals are well equipped to provide the highest quality workmanship in Lake Oconee, Eatonton, Milledgeville, Madison, and surrounding areas.
We offer home and commercial HVAC repair, maintenance, and installation services. Additionally, we're your go-to company for quality energy-efficient air conditioners, heat pumps, and furnaces. If you're looking to improve your indoor air quality, look no further. Moreover, we offer a variety of thermostats that will help you make your home smart and lower your energy consumption.
Contact Oconee Climate Control today and inquire more about our products and services.