What Is a Heat Exchanger Used For?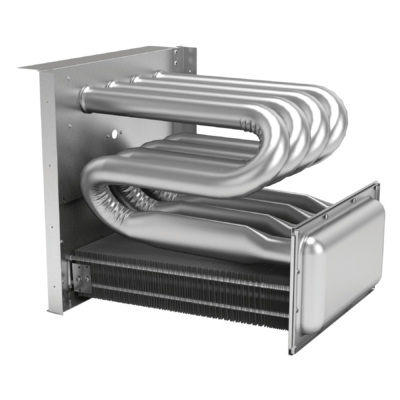 Your home's heating system contains many parts that work to deliver the right air temperature throughout your floor plan. The heat exchanger is one such device within a fuel-burning furnace.
How Does the Exchanger Work?
The heat exchanger supports the transfer of heat from place to place within the heating system. As propane or natural gas burns, it creates a byproduct called flue gas. Flue gas is moved out of the system through an exhaust vent and away from the house. However, as it travels through the system, it moves across the exchanger and heats the metal of the component. In turn, the heated metal heats up the air surrounding the exchanger, and the heat is sent into the home.
Heat Exchanger Maintenance
When maintaining your heating system, it's important to verify the condition of the heat exchanger. Cracks and holes are a sign the component needs to be replaced. In order to see inside the system and inspect the exchanger, a camera with a flexible arm is helpful. Conducting a combustion analysis or carbon monoxide test is also required.
Are you looking for furnace maintenance services to help you manage the health of your heating system? Oconee Climate Control has a team of qualified technicians ready to assist you with your heating needs in Eatonton. Let us know you want our help, and we'll get an appointment scheduled for you.
Detecting a Problem
A faulty furnace system can leak and cause harmful gases to enter your home. Installing a carbon monoxide detector can help alert you to a problem. Make sure you also schedule annual maintenance so that your system is safe to use this winter.
You can rely on the professionals at Oconee Climate Control when you need heating and cooling services in Eatonton. We provide installations, replacements, repairs, and maintenance. We also offer commercial HVAC services, duct cleaning, and indoor air quality testing. Ask us about our gated community services for luxury homes, too. Call our office today to learn about the many ways we can support your indoor comfort.