Tips for Evaluating Your New Home's Heating and Cooling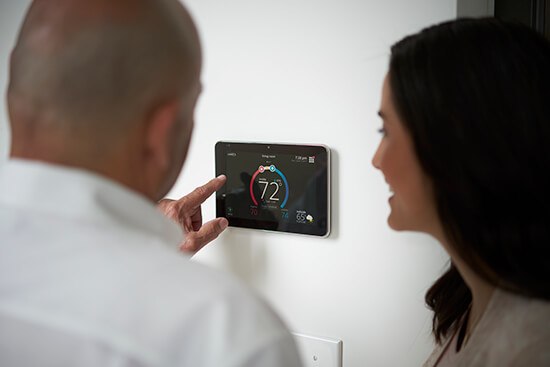 Moving into a new home allows you to enjoy enhanced comfort, privacy and peace of mind. One of the most important parts of your new home is its heating and cooling system. Use these three tips to assess your new home's heating and cooling equipment so that you can avoid any unexpected issues throughout the year.
1. Install a Smart Thermostat
A quick and easy way to assess the heating and cooling performance, cost and efficiency in your new home is to install a smart thermostat. Smart thermostats track energy use by the minute. This allows you to determine what times of the day the heating and cooling system uses the most energy. Smart thermostats also include an app for your phone, so you can get up-to-the-minute information on your home's comfort and energy use.
2. Review Your Utility Bills
Another way to assess the heating and cooling of your new home is to review your utility bills. For a newly constructed home, you may want to talk with neighbors who have homes with similar floor plans and square footage. Ask them how many kilowatt-hours of electricity their homes use in the summertime and how high their gas bill is if they use gas furnaces for heat in the wintertime.
3. Schedule an Energy Audit, Tune-Up, or Inspection
Energy audits, which may be conducted by your utility company or an independent third party, offer a thorough assessment of your heating and cooling system and your home's overall energy efficiency. HVAC technicians can also inspect your heating and cooling equipment and assess its performance. During an annual tune-up of your heating or cooling system, technicians check every component for wear and tear or damage.
You can count on us at Oconee Climate Control for that service. Besides heating and cooling maintenance, we perform air conditioning and furnace repair, replacement and installation. In addition, our indoor air quality and duct cleaning services can keep your new home clean, energy efficient, and comfortable. We serve customers throughout Eatonton and the surrounding areas. For more tips on assessing the heating and cooling in your new house, give us a call today.