Is It Safe to Power Wash an AC Unit? Here's What You Need to Know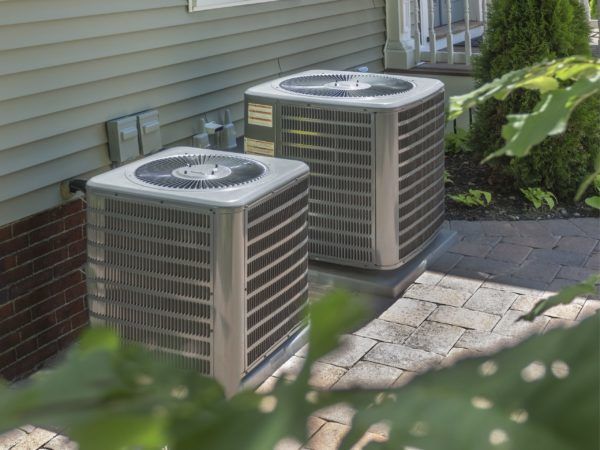 An air conditioning unit is one of the most valuable appliances in your home, so it's important to keep it well-maintained to ensure that it lasts for years to come. Many homeowners are eager to clean their AC units, but they're often unsure whether it's safe to power wash them. Servicing and cleaning your AC unit will save you money in the long run, but using the wrong tools or techniques could damage it beyond repair.
It's Not a Good Idea to Power Wash Your AC
A pressure washer is a great tool for home maintenance tasks, but don't get carried away and use it for everything. Power washing an AC unit does more harm than good and can easily damage the coils, fins, and other delicate parts. The high-pressure water can also cause leaks in the system.
What Should You Use Instead?
A garden hose with a spray nozzle is all you need to clean the outside of your AC unit. Be sure to disconnect the power before you start spraying. To get rid of stubborn dirt and grime, mix one-half cup of bleach with a gallon of water in a bucket. Wear gloves and safety goggles before scrubbing the unit with a stiff brush. Rinse thoroughly with the garden hose and let the unit air dry completely before turning it back on.
Cleaning the coils and fins on your AC unit is a little more complicated than spraying it down with a hose, but it's still a relatively simple process. First, you'll need to remove the unit's outer casing so you can access the coils. Be careful not to damage the fragile fins as you work.
Once the coils are exposed, gently brush away any dirt and debris with a soft brush. You can use a cleaning solution of one-quarter cup of bleach per gallon of water to remove any stubborn grime. Rinse the coils with clean water and allow them to air dry before putting the unit back together.
There's no doubt that cleaning your AC unit isn't as easy as wiping down a countertop. That's why you need the help of our professionals at Oconee Climate Control. We provide quality AC repair, replacement, and maintenance services to homeowners in the Eatonton area.
What Are the Symptoms of a Dirty AC Unit?
A clogged AC unit doesn't work as efficiently as a clean one, so you'll likely see an increase in your energy bills. The unit may also make strange noises and produce musty odors, and ice will often develop on the coils when it's operating. A dirty AC will likely run longer to reach the set temperature as well.
Reach Out for HVAC Service
At Oconee Climate Control, we can help you keep your AC unit in tip-top shape. We also provide heating, commercial HVAC, and indoor air quality services. Contact us today to schedule a consultation for your HVAC needs in Eatonton and surrounding areas!