Is Closing Air Vents the Right Way to Reduce Home Energy Costs?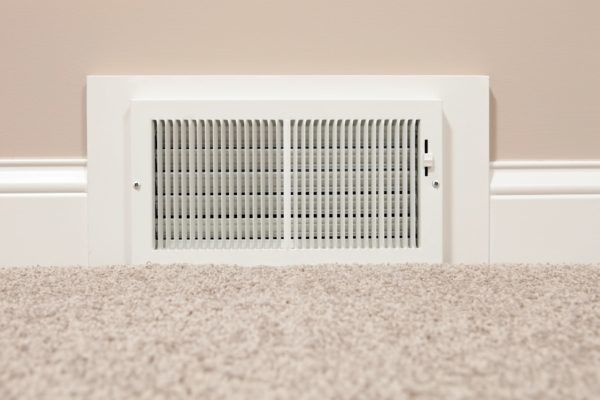 Closing off the upstairs air vents in your Eatonton home is certainly one way to prevent heated or cooled air from flowing into these areas. However, it's hardly an ideal strategy for saving cash. Selective air vent closures will produce limited, short-term savings at best. More importantly, if you subject your HVAC system to the additional stress of having one or more vents closed throughout the building, it can wind up costing you a veritable fortune over time.
Why Closing Vents in Unused Areas Doesn't Work
Closing vents in unused areas of your house doesn't lower the amount of energy your air conditioner or heater is using. In fact, it can actually increase it. When the air ducts are closed, the air pressure inside of your home's ductwork increases. This causes your HVAC equipment to work both harder and longer to achieve the temperature that you've set at the thermostat.
Common Problems Caused by Closed Air Vents
Extra stress on your HVAC system will lower its remaining lifespan. It can also cause a number of serious problems to develop over time. These include:
Damaged ductwork due to higher levels of air pressure
Energy loss caused by leaky ducts
Higher indoor humidity
Upstairs rooms that have their vents closed will have a higher likelihood of developing mold issues as indoor humidity levels rise. Excess air pressure in the winter can also damage your heater's heat exchanger. A cracked or otherwise broken heat exchanger can result in dangerous carbon monoxide leaks or a heater that won't turn on at all.
What Are Some Safe and Effective Ways to Cut Home Energy Costs?
Ultimately, there are far better ways to lower your home heating and cooling costs and limit your overall energy use. You can have a smart thermostat installed that regulates temperature settings according to the comings and goings of building residents. You can also upgrade your central HVAC system to a zoned setup that allows you to selectively heat or cool occupied rooms only.
One of the best ways to keep your HVAC system functioning at high levels of efficiency is to keep it well-maintained. At Oconee Climate Control, we've been providing reliable HVAC maintenance services to residents of the greater Eatonton, Georgia area since 2000. We also provide indoor air quality and duct cleaning services. Call us today to schedule HVAC maintenance or to find out more about having your central HVAC system zoned for efficiency.