Indoor Air Quality and Humidity Levels During the Winter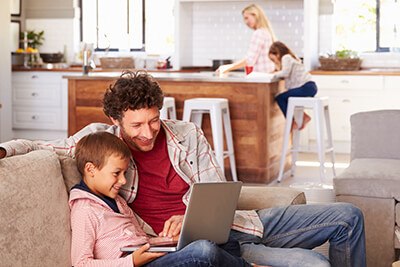 If you suspect that you have humidity levels that are too high or too low in the winter, you will see effects on your indoor air quality. There are many unhealthy effects when the air quality in your home isn't good, especially in the winter when you are home all the time. Our team at Oconee Climate Control can always help you find a solution to your winter humidity issues. We proudly serve Eatonton, Georgia and surrounding areas.
Low Humidity
If the humidity in your home is too low in the winter, you will notice that your indoor air quality is bad. The air doesn't feel as clean. Your skin and scalp may itch, and you may start to see items in your home dry out or even crack over time. Additionally, you may also notice more dust collecting in your home. It can also cause your hair to have more static.
High Humidity
The effects on indoor air quality from high humidity are a health hazard because it can cause mold and mildew growth. If there is mold, it will release spores and reproduce quickly. You can inhale the spores and then get allergic reactions. People in your household can also have respiratory problems and weakened immune systems because of mold.
A home that is too humid offers dust mites an environment that allows them to thrive. Many have issues with allergies because of the dust mite droppings and remains, which get inhaled. When a home is damp, building materials can release volatile organic compounds, which include formaldehyde, alcohol, and other chemicals that will irritate your respiratory system and your skin.
Contact Us Today!
At Oconee Climate Control in Eatonton, Georgia, we provide dehumidifiers, duct cleaning, and indoor air quality services. Our friendly team also provides AC repairs, heating repairs, and HVAC installation services. Contact Oconee Climate Control for more information today!