How Can You Fix Uneven Heating in Your Home?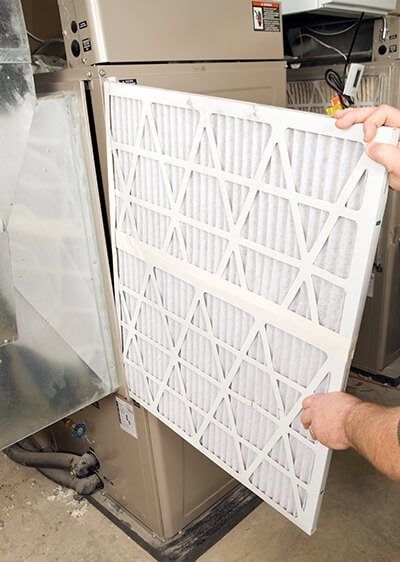 When some rooms are warmer than others, you have uneven heating, which shouldn't be happening. Your heating system may need an air filter change, repair or replacement.
Replace the Air Filter
You could try replacing the air filter to see if that fixes your problem. Clogged air filters can cause all sorts of problems, such as uneven heating, weak airflow and high energy bills. They cause parts within the heating system to break faster as well. You should stay on top of changing your air filter based on the manufacturer's recommendations.
Unblock Air Vents and Air Registers
Closing your air vents and blocking air registers can cause uneven heating. You should go through your home to double-check that all vents and registers are open and unobstructed. Furniture and other objects shouldn't be too close to the vents and registers because this restricts airflow, which can interfere with the system's ability to evenly heat your home.
Schedule a Tune-Up
If your heating system hasn't had maintenance in over a year, then you need to schedule a tune-up. Heating systems are more likely to experience problems when they don't receive annual maintenance. Problems that occur in a poorly maintained system tend to be worse as well because they weren't caught early.
Call a Dependable Repair Company
Once you've ruled out the other issues, you'll need to repair your heating system. This is a task that only certified heating technicians can do. During your tune-up, the technicians will let you know if anything needs to be repaired.
Replace Your Old Heating System
If your heating system is old, then uneven heating means it's time to replace it. How do you know if your heater is old? That depends on what type of system it is. Gas furnaces last 15–30 years, and electric furnaces last 20-30 years. A heat pump has the shortest lifespan at 10–15 years.
Oconee Climate Control is a heating and cooling company in Eatonton, Georgia, that has won the Carrier President's Award. We have NATE-certified technicians and an A+ rating with the Better Business Bureau. To handle emergency heating and cooling situations, we offer 24/7 emergency repair. Other services include heating and cooling installations, commercial HVAC, indoor air quality and duct cleaning.