Heat Conservation Tips for the Winter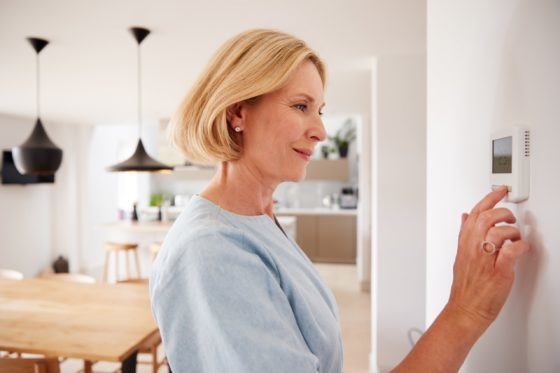 When the winter arrives and the weather gets harsh, it's easy to let your monthly heating bills get out of hand. If you're not careful, you can end up spending a fortune on bills and burning out your heating system. Fortunately, there are some simple measures you can take to conserve heat and save money during the winter.
Lower the Thermostat
One simple method is to simply lower your thermostat by 7 to 10 degrees Fahrenheit each night when you sleep. If you do this consistently, those 8-hour periods of rest for the furnace will add up, and you'll save significantly on your heating bills. As a result, your heating system will do a better job of heating your home and be less likely to experience problems or breakdowns.
Utilize Your Curtains
You can also use your home's curtains to remove strain from your furnace. Curtains do a good job of trapping heat inside your home, so make a point to close them in the evening. This will prevent warmth from escaping through your windows and allow you to lower your thermostat. When the sun is shining, open the curtains instead. The natural heat from the sunlight will fill your home and help you conserve heat.
Furnace Maintenance
Scheduling regular tune-ups for your furnace is important to do on a yearly basis, but if you do it right before the winter, it will help you conserve heat during the cold months. When you hire technicians for this maintenance service, they will make tweaks to get your furnace running at peak efficiency. This way, it won't have to work as hard to heat your home, and it won't burn up as much expensive energy in the process.
For over 20 years, Oconee Climate Control has been providing quality heating and cooling services to Eatonton, GA, and the surrounding areas. We maintain extremely high standards, and our top priority is always your comfort. We strive to always offer transparent pricing and clear explanations about any jobs that we're handling.
Our friendly technicians would love to handle your needs, including commercial HVAC, indoor air quality, and duct cleaning. Give us at Oconee Climate Control a call, and make an appointment with one of our knowledgeable experts.