Can a Dehumidifier Help to Improve Your Home's Comfort This Winter?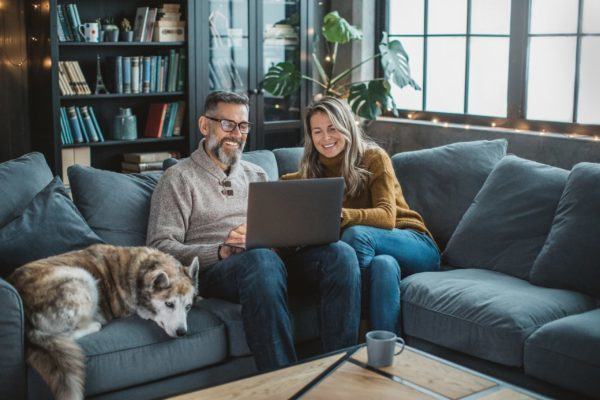 Since winter in Eatonton often brings with it dry skin and chapped lips, it's hard to imagine needing less humidity in your life. However, when it comes to your home, a dehumidifier may make sense even when the temperature outside is cold enough for snow. Understanding how and when to use a dehumidifier in your home will help you maintain a comfortable indoor environment throughout the winter. Check out these tips from Oconee Climate Control to ensure you don't have a soggy home this winter.
Adding Dehumidification
During the summer, most homes don't need a dehumidifier because they have their AC running. Your home's air conditioner dehumidifies the air as the warm, moist air flows over the cold metal of the refrigerant line. The cold metal condenses the water in the air and collects it in a drain to be sent outside. Since your air conditioner doesn't run during the winter, you lose its dehumidification capabilities. However, water vapor is still entering the air. This can create a humid indoor environment that feels uncomfortable and creates ideal conditions for mold growth.
Problems Caused by High Humidity
Ignoring the problem of high humidity in your home can have serious consequences. Excess moisture can cause the wood in furniture and framing to warp. Additionally, moist conditions create a hospitable environment for mold growth. Left unchecked, mold can cause a variety of illnesses, some of which can send you to the hospital. Furthermore, humid air simply feels uncomfortable. To monitor indoor humidity levels, Oconee Climate Control recommends using a hygrometer so that you can know for sure that the air in your home is dry without being too dry.
Whole-home Comfort
The most convenient way to keep humidity levels down in your home is to allow Oconee Climate Control to install a whole-home dehumidifier. These devices are mounted in line with your other HVAC equipment so that you can enjoy dehumidified air in each room of your home. The great thing about having a whole-home dehumidifier is that you can select the desired humidity level directly from your thermostat.
Making Sure Your Home Stays Comfortable
When it comes to home comfort, Oconee Climate Control works hard to make sure our customers never have to suffer. That's why we install furnaces, dehumidifiers, and air conditioners and repair and maintain all types of HVAC equipment. Our technicians are indoor air quality experts, and we clean ducts and provide commercial HVAC services. We've been serving the area for over 20 years with exceptional integrity and outstanding customer service. That's one reason why we consistently receive five-star customer reviews. To learn more about dehumidifiers, contact us at Oconee Climate Control today.