5 Common Reasons Why Your Furnace Will Not Stay On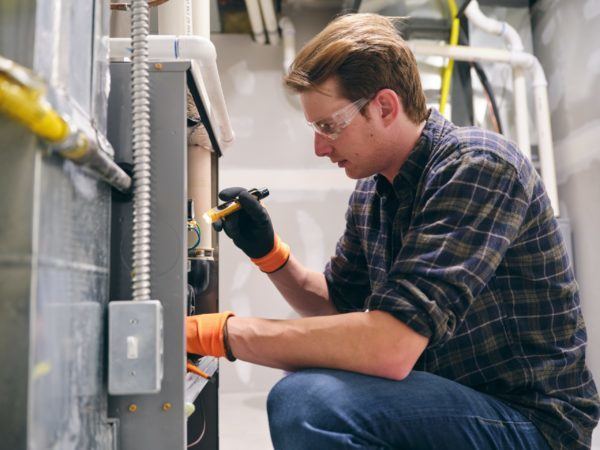 A furnace plays a critical role in keeping the indoor temperature of your indoor environment at a comfortable level. It works by blowing heated air via ducts that deliver warm air to different parts of your home. However, your furnace may experience issues like refusing to stay lit. Read on to learn why your furnace will not remain on.
1. Faulty Thermostat
A thermostat is responsible for controlling your furnace. If you have a faulty thermostat that is sending the wrong information, your furnace may refuse to stay lit. Recalibrating your thermostat to ensure it works well is the main remedy in this case.
2. Overheating
Your furnace has a temperature range necessary for operation. If your unit overheats and passes the threshold temperature for operation, it will switch off. Cleaning filters, opening vents and ensuring free airflow in your system are significant measures you can take to prevent overheating.
3. Inadequate Combustion Air
A furnace needs a given amount of combustible air to operate. An inadequate amount of air can make your unit malfunction and stop running. Ensuring there is enough air in your building can eliminate this issue. You can introduce more air by opening doors and windows and installing vents.
4. Old Furnace
Another possible reason why your furnace will not stay on may be due to age. A worn-out furnace will have old electrical components that are less efficient, forcing it to shut down. If you have had your furnace for more than 15 years, it may be time to get a newer and more efficient model.
5. Dirty Flame Sensor
A dirty flame sensor can keep your furnace from staying on. Dirt on the sensor prevents it from detecting a flame, causing it to shut off. Having your unit undergo regular maintenance to clean the sensor and other parts will go a long way towad ensuring that your furnace functions properly.
Bottom Line
Oconee Climate Control is a heating and cooling company serving Eatonton, Georgia and the surrounding areas. We offer a wide range of services, including AC installation and repair, heating maintenance and duct cleaning. Also, we always have new specials to help our clients save on installation, repair, and services. Call us now for more details!