3 Important Tips for Preparing Your HVAC System for Summer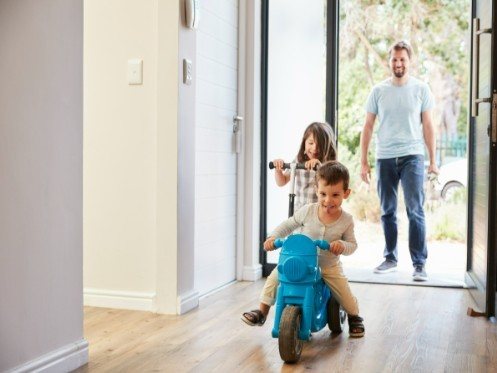 Summer is right around the corner, which means now is the time to start planning to make sure your HVAC system is ready to handle the heat and keep your home cool. If not, you may find that your cooling system won't turn on or can't cool your home effectively. With that in mind, here are some simple tips for helping prepare your HVAC system for summer.
1. Replace or Wash the Air Filter
Replacing or washing the air filter regularly is by far one of the most important HVAC maintenance tasks and is something that should always be done every one to three months. The same filter that works for your cooling system also functions when your heating is running, which is why you should always wash or replace the filter before turning your cooling system on for the first time each year. A dirty filter will restrict airflow and cause the system to cool much more slowly and use more energy. It can also lead to the evaporator coil freezing or a variety of other issues, all of which make it essential that you replace or clean the filter regularly.
2. Inspect the Outdoor HVAC Unit
Before turning your cooling system on, you should also quickly check the outdoor AC unit or heat pump. You want to make sure that there are no sticks or twigs stuck in the top of the unit that could interfere with its fan. You should also use a vacuum to clean out any leaves and other debris stuck in the sides of the unit as this will prevent it from having proper airflow. If the unit doesn't have sufficient airflow, it won't work as well, and many start to overheat or experience a variety of other issues.
3. Get Your HVAC System Professionally Inspected, Cleaned, and Serviced
The easiest way to ensure your HVAC system is ready to handle the summer heat is to schedule a maintenance or tune-up service. In fact, this is really the only thing you need to do, as the technician will always replace the air filter and clean, inspect and calibrate the outdoor unit and the blower and evaporator coil inside the building. Maintenance is important as it helps to prevent most common HVAC problems and will also greatly decrease the chances of the system breaking down during the summer. Maintenance and cleaning will also improve both the energy efficiency and effectiveness of your cooling system so that your home stays comfortable and your energy bills don't rise too high.
At Oconee Climate Control, we specialize in HVAC maintenance as well as repairs and installation. We work on all types and models of air conditioners and heat pumps and can ensure your system is ready for summer. We also offer professional heating, indoor air quality, and commercial HVAC services throughout the Eatonton area. For more information on the benefits of HVAC maintenance or to schedule a tune-up, contact us today.